Spring 2018 Roads Update
Dysart follows an Asset Management Plan that applies to all of our roads. That Plan specifies that roads be maintained with a preservation strategy – hence work on Watts Rd in 2017 and work on West Shore Rd and Kennisis Lake Rd in 2018. As other stretches of road are rehabilitated they will also fall under this Plan. The work planned for 2018 includes:
– West Shore Road from County Road 7 in to Boomedrang Road will be top coated with a slurry seal
– Kennisis Lake Road (where the municipal road begins at Windermere Cottages) around to Paddy's Bay bridge will be overlayed as preventative maintenance to avoid reconstruction. Spot repairs will be completed before resurfacing.
– Gravel surface will be added to Kennisis Lake Road from Paddy's Bay to the Kennisis Dam to continue rebuild of that road surface.
Haliburton County has also invested in County Road 7 over the last several years. In 2018 the bridge in West Guilford will be down to one lane for several weeks later this spring so expansion joints can be replaced.
UPDATE:   County of Haliburton work on the West Guilford bridge is tentatively scheduled to start May 28th and last for 3 weeks or so. Traffic will be restricted to one lane during repairs.
Other dates will be shared when known.
KLCOA Roads
The Roads committee chaired by John Middleton is made up of representatives for each of the major Kennisis Lake road areas – West Shore (Peter Hewitt), Wilkinson (Edwin Kling), Kennisis Lake Road (Laura Thiessen) and Watts (John Middleton). Collectively, these roads are toured in October and major priorities are identified for input to Dysart's budget cycle for the coming year. We submit a findings letter to both Dysart and the KLCOA board (see below for 2017 submission for 2018 budget process).
Points for reference
The two lakes have 30 km of roads – 10% of Dysart's 300 km of roads
Dysart bases its road budget on a roads study undertaken by independent engineers every 5 years
Dysart has independent engineers assess all bridges every 2 years. It is the last review that picked up the need to replace the Paddy's Bay Bridge
Ongoing liaison between KLCOA Roads chair and Dysart re: issues and resolution
Over past 3 years Dysart has spent approximately 1.3 million dollars for municipal roads. County Rd. 7 is maintained by the County of Haliburton – which ends at Wilkinson intersection
In 2017 rain crews were out patching any/many/all the roads after almost every significant rainfall
Winter plowing currently is done both by Dysart and sub-contractor (mostly Watts Road)
We encourage property owners to call Dysart Roads directly. Dysart can and has responded to concerns whenever they can and monitor their messages in off business hours – Dysart Roads Department  (705 457-1830).
Report to Dysart for 2018 Initiatives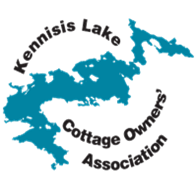 KLCOA Roads Committee
October 25, 2017
Rob Camelon
Director of Public Works
Municipality of Dysart et al
Haliburton, Ontario K0M 1S0
Subject: KLCOA Road Committee Recommendations for 2018
On October 15th, the KLCOA Roads Committee travelled the roads around the Kennisis Lakes to assess their condition in order to provide recommendations for 2018 attention.
You and your staff are to be commended on the replacement of the Paddy's Bay Bridge, the start of the rehabilitation of Kennisis Lake Road (past the Paddy's Bay Bridge) and the timely repairs to washouts on West Shore Road (triggered by the wet spring/summer). As always your response to our questions and resolution were timely and much appreciated by our membership.
We look forward to the continued rehabilitation of Kennisis Lake Road beyond Paddy's Bay Bridge including the possible replacement of culverts and shoulder repairs.
The following are our recommendations for consideration into the 2018 work plan/budget:
Refurbishing – Kennisis Lake Road from Paddy's Bay Bridge to the dam
Slurry Seal
– Watts Road remainder (this may involve surface repair as required)
– West Shore Road
Maintenance
– Wilkinson Road – 2280-2300 surface breakdown
– Wilkinson Road – shoulder repair at the culvert just before the public boat launch
– Wilkinson Road – shoulder repair at the deeper culvert at Bullfrog Bay
– Watts Road – rocks posing hazards at #s 1141, 1383
Repair of shoulder washouts on West Shore Road and Wilkinson Road (including culverts)
As always, we appreciate your continued efforts and we thank you in advance.  If there are any further questions/clarifications please contact me.
Yours truly,
John Middleton (Chair), Peter Hewitt, Edwin Kling, Laura Thiessen
cc. Murray Fearrey, Susan Norcross, Deb Wratschko