The KLCOA Hazard and Navigation Marker Program will continue in 2020.
24 Hazard Markers will be deployed on the most dangerous hazards identified by members and the KLCOA Hazard Marker committee.
All markers are tended by KLCOA Volunteers – Largest Cottage Association Program in Ontario.
The Hazard Marker Liability Information has been distributed via Posters, E-Blasts, Newsletters, and the KLCOA Website.
Additional locations for markers identified by community members on an ongoing basis.
NOTE – Hazard markers may be deployed later this year due to COVID-19 related issues. Please be aware of this.
And Please Remember, NOT ALL HAZARDS ARE MARKED!
2020 – No Wake Marker BuoysThe KLCOA will again deploy "NO WAKE" markers in the Cabin Island and Blueberry Islands channels to remind boaters to limit speed and reduce wake in these areas that are popular swimming and recreation locations. These were reported to be successful in keeping boat traffic to lower speeds during the 2019 deployment.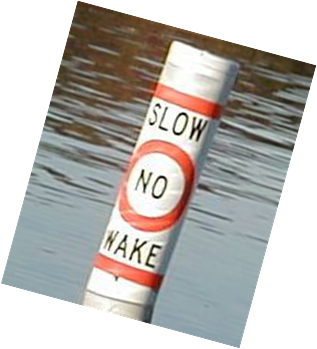 NOT ALL HAZARDS ARE MARKED! INDIVIDUAL BOATERS ARE RESPONSIBLE TO AVOID NAVIGATION HAZARDS!